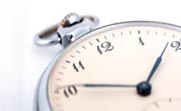 In 2005, after the experience of 22 years in the industry, we started our firstmanufacturing plant in Vasai, Thane.We began our venture by serving small and medium scale companies in the market but with consistent quality approach and varied product portfolio, we made a national presence with all the major elevator companies in India.Today Eletech Industries is one of the leading manufacturers of elevator components in the Indian market.

Factory and Infrastructure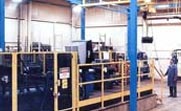 Our factory isideally located in Vasai (Thane) at touching distance from the Western Express highway and railway station.Our manufacturing facility is spread across 20000sq. feet with state of the art modern facilities and high precision machineries like Hindustan Hydraulics Shearing machine of 6 mm capacity, Hindustan Hydraulics Press Brake of 6 mm capacity, Punch press upto 50 tons capacity to cater to all our sheet metal fabrication work. We also have a range of drilling machines, welding equipments and other modern day machineries to carry out finishing jobs with accuracy and cater to the varying demands of the elevator industry.

Our Team
We provide 24x7 support to the clients with our well experienced and professional employees. Our total workforce consists of 28 employees including staff and technicians. They are equipped with technical expertise and skill to assist our valuable customers

Why ELETECH
43 companies in our Clientele List
Current Production Capacity of Eletech industries is 1000 units car frames, 400 units cabin assembly, 100 units doors and 25 units dumbwaiters annually.
Has a total work-force of more than 28 employees.
A vast product-range starting from Passenger elevators, Freight elevators, Dumbwaiters and Home lifts

Objective
To provide quality and maintenance free product in vertical transportation.
Commitment to remain at the forefront of the elevator market and to keep pace with changes & technological advancements
Value creation for our customers in terms of monetary, goodwill and job satisfaction.
'5 years from now'
An ISO 9001 certified company by 2014 so as to raise the bar to international quality standards
To make use of technology for software developments like ERP
Transforming from traditional manufacturing processes to automatized operations inorder to increase productivity
We are searching for technological collaboration with international elevator companiesinorder to expand globally.
Branch and regional centres in all major cities of the country.
Export of complete elevator kit.

CSR
Our company is not only committed to serve quality products and services to our valued customers but also help to grow and develop the society. We extend support to lot of NGO's who work for the empowerment of underpriviledged youths and women. We truly believe in 'Sarva Jan Hitay, SarvajanSukhay'